Club affiliation - join now
Affiliate your club with England Squash and unlock a wide range of great benefits for your club and its members including: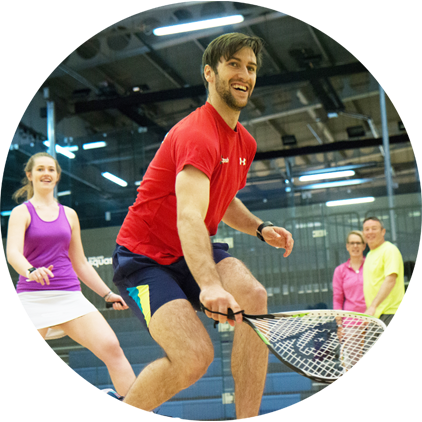 Insurance for your club
Up to £10 million of insurance for your club offering you that extra peace of mind.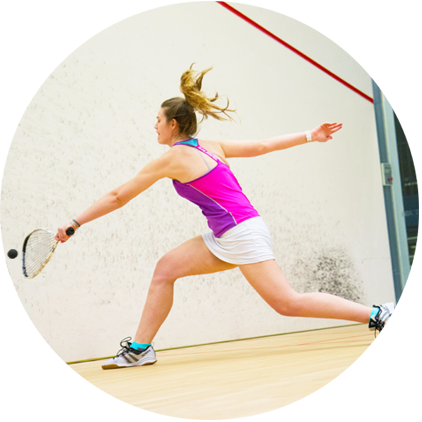 Player membership for your members
England Squash player membership worth £15, with personal accident insurance included.

Funding support and access to campaigns, programmes and special events.
Eligibility to host England Squash competitions, courses and workshops.
Access to our Club Toolkit designed to help your club grow.
Exclusive club webinars featuring guest speakers.
Use of the England Squash logo to demonstrate your club's association with the governing body.
Being part of an organisation that represents your interests and is there for you when you need help and advice.
What does affiliation cost?
Affiliation fees vary and are based on a combination of a club fee (related to the number of courts) and an individual member fee (related to the number of members at the club). Annual fees are broken down as follows:
Court fees: £55 per court (capped at £220)*
Adult members (19 or over on the day of renewal): £12.50 per member** | Junior members (under 19 on the day of renewal): £10 per member**
* Clubs that do not own or manage their own courts (for example those based at leisure centres) are charged a flat £55 court fee.
** Individual member fees should be collected from your members as part of your normal membership collection, meaning the club only has to pay for the courts.
Where do your affiliation fees go?
Getting more people on court is at the heart of everything we do. England Squash reinvests affiliation fees back into the grassroots game, from attracting more players with innovative ways to play to promoting safe and inclusive squash for children and adults alike.
How to affiliate
Affiliate today and join more than 600 affiliated clubs who are working with England Squash and helping to grow the game.
Express your interest by emailing membership@englandsquash.com