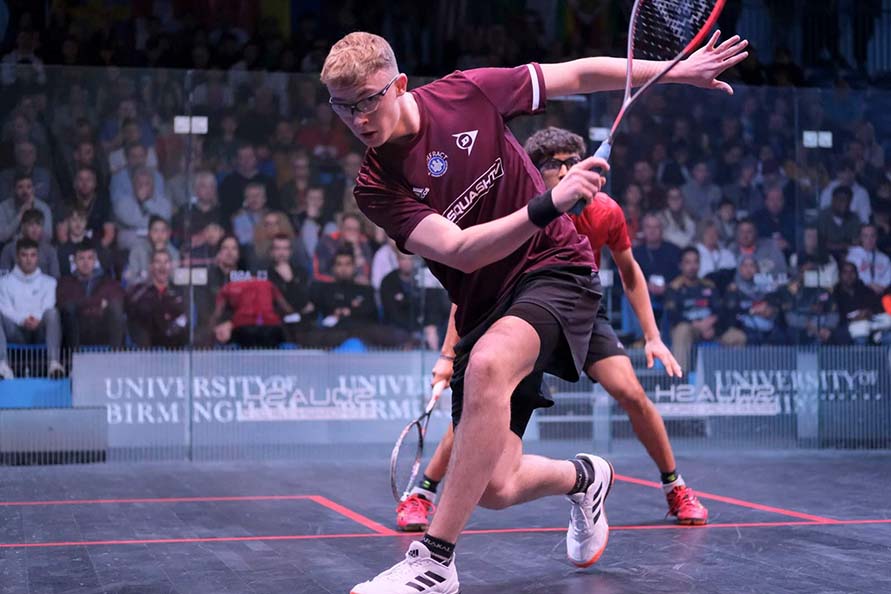 Talent pathway
The aim of the England Squash talent pathway is to provide:
a system that provides sustainable senior success at world level
players with a training environment and support system enabling them to achieve their potential
an appropriate training culture and clear expectations of the performance system, staff and players
proactive support to players on all aspects of their performance via player development plans and ongoing tracking.
Pathway programmes
We provide the following programmes:
What's the recruitment process?
The England Coaching Network are always looking out for players with potential - they regularly attend the Regional Closed and County Closed to scout out talent.
How are players placed into the programmes?
Players are placed throughout the Pathway in the appropriate training programmes based on their ability and potential at that moment in time to enable groups of similar players to train together. Whilst there is an upper age limit at each training phase, there is no lower age limit, opening the Pathway to fast-track exceptional talent at an early age if necessary.
How do players progress?
Monitoring of players within the programmes will allow us to move players into relevant training environments based on their developmental and personal needs. In some circumstances, it's not realistic or expected that a player should return to the training group they were previously in and may re-enter the Pathway in a different training environment before progressing through the system.
We have built programmes to provide the very best opportunities for a young player to perform to their potential - taking into account the inevitable ups and downs along the way. We cannot guarantee a players' success but we can provide the best possible environment for them to develop as we work against a clear set of benchmarks that help us make the right decisions for them as players and young adults.
Who can I speak to about the pathway?