Equipment
To play squash, you just need a racket, a ball, and some comfortable sports clothing. You may decide to purchase eyewear to protect your eyes, which is mandatory in junior competition. Items vary in price depending on their quality and can be purchased at squash clubs, major retailers and on the web.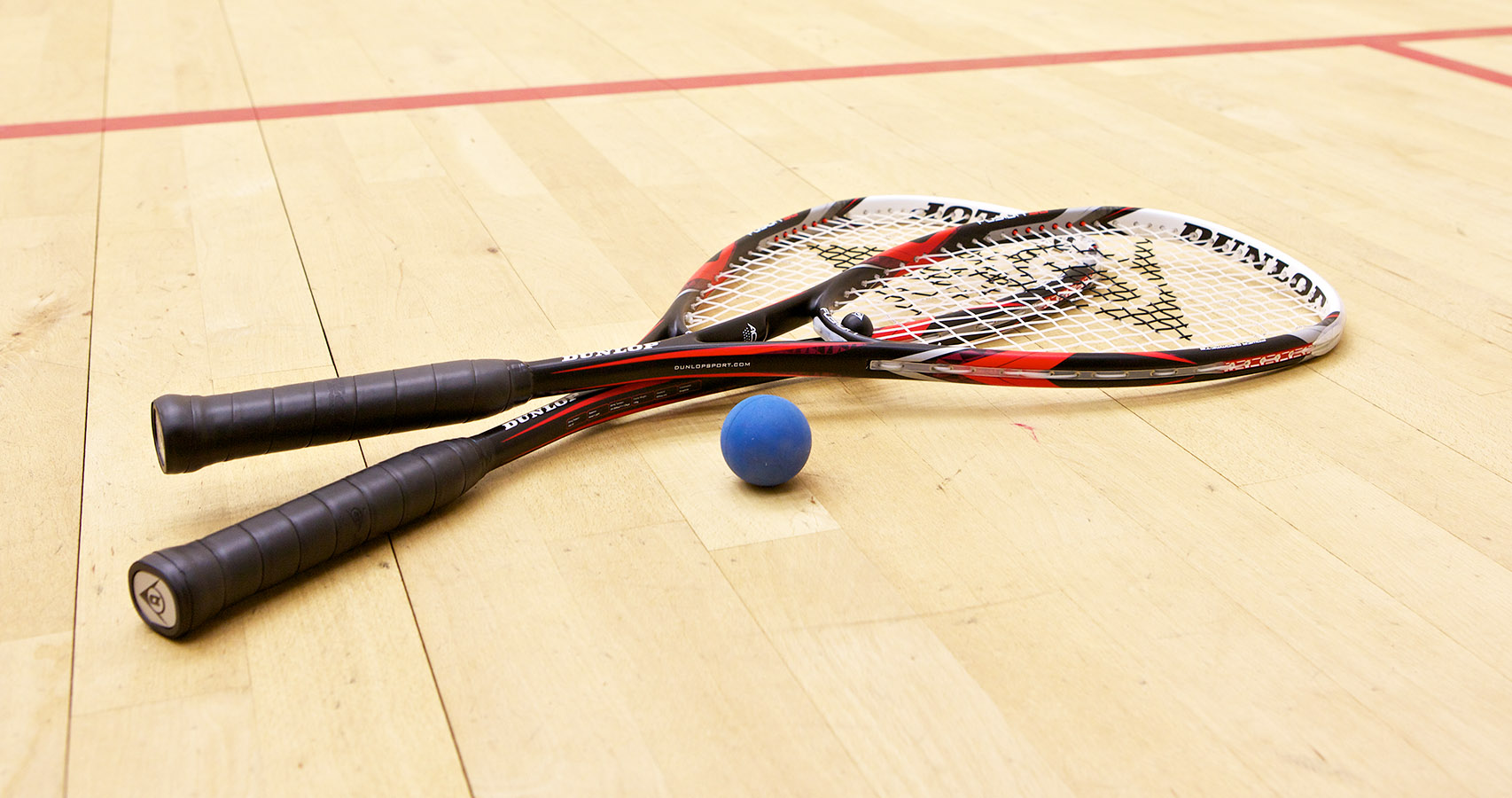 Rackets
There are many different brands, sizes and weights available, but as a rule, squash rackets tend to have a long handle and a small head, while squash 57 rackets have a large head. Prices start from as little as £10 and it's worth visiting a shop with a selection of rackets to get a feel for what size and weight are right for you.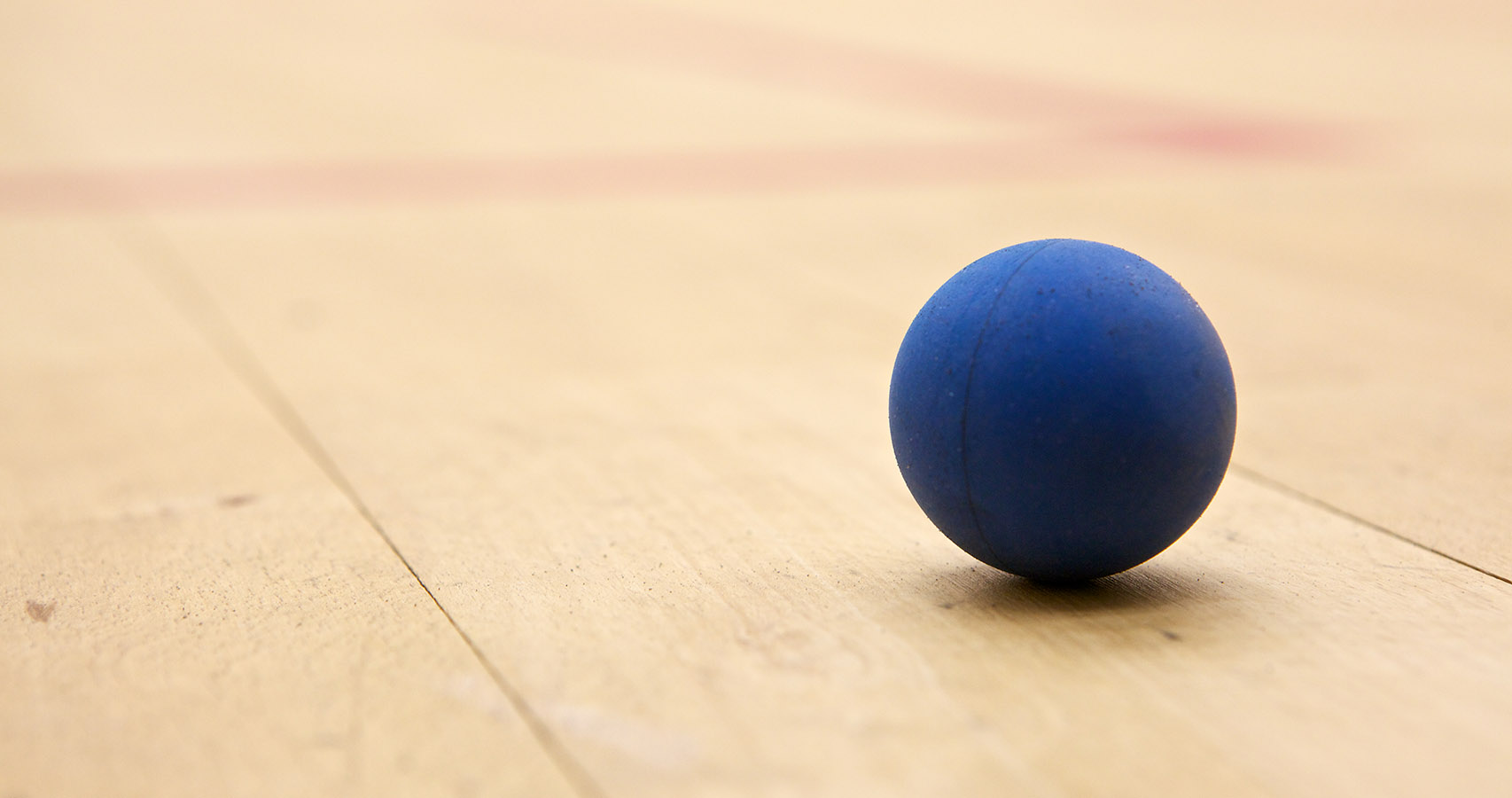 Balls
It's important to choose the right ball, as it'll have an impact on your enjoyment. More advanced balls are less bouncy and take more time to warm up. The larger, bouncier balls will allow you more time to get a rally going and will help you develop the correct technique. There are four types of squash ball:
Pro balls are used by elite players and feature distinctive double yellow dot markings
Competition balls are ideal for regular/club level players and have a single yellow dot
Progress balls are for improving or recreational players. Slightly larger, with more bounce, these are plain black
Max balls are larger and bouncier so good for beginners and are black with a blue dot.
For squash 57, there are two types of ball - blue balls are slightly bouncier so best for beginners while black balls are more suitable for experienced players. England Squash-approved balls are made by Dunlop.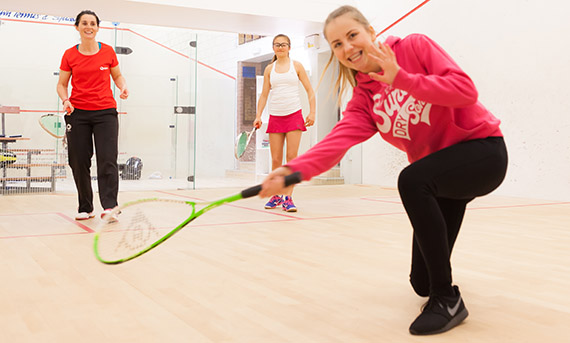 Clothing and shoes
It's not all whites and headbands! Best to wear comfortable, athletic clothing that allows you to run around court. Some leisure providers and clubs may ask you to wear non-marking rubber soles that don't leave marks on the court.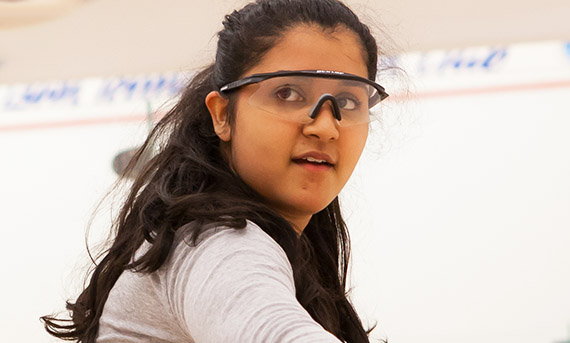 Eyewear
While eye injuries are rare in squash and squash 57, England Squash strongly recommends the wearing of protective eyewear on court for all players and coaches. This particularly applies when playing doubles and in junior squash, where eye protection is mandatory in competition.

Look for the British Standard BS7930.1 Squash on any eyewear you purchase to ensure the right quality.